A purchase you can be proud of.
No high-pressure sales. No buyer's remorse.
WE'VE HELPED THOUSANDS OF HAPPY CUSTOMERS FIND THE RIGHT FURNITURE FOR THEIR SPACES.
Furniture you love.
Our team has decades of experience asking the right questions, so you can leave with furniture that's comfortable, durable and the perfect complement to your home.
Name brands you can count on.
We research and compare the industry's leading brands for quality, value and comfort so you'll enjoy the items you purchase today for many years to come.
No need to break a sweat.
Having new furniture in your home is fun! Lugging it to and from is not. That's why we make the process easier by delivering and setting up your new furniture and taking away the piece you're replacing (if you want).
Come visit us in our showroom and let's talk about your specific goals.
In the meantime, browse the range of products we carry: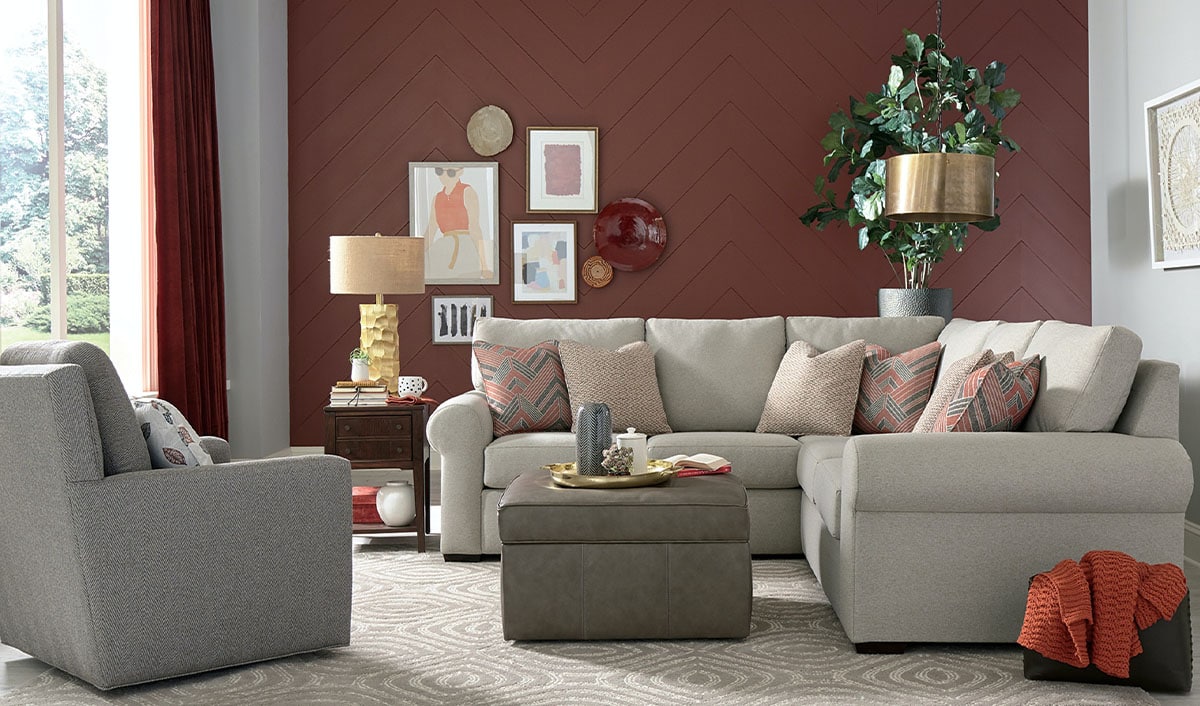 All day you play by other people's rules. By the time you get home, you're exhausted. The living room is where you get to be the boss. Let us help create a space that brings out the best in you.
Read More
The living room might as well be called the multi-purpose room because it has so many functions. It can be where you play or relax, enjoy a conversation or appreciate the quiet, watch a movie or read a book. Whatever you need it to be, Reinholt's has solutions you will love.
You'll find upholstery options with styles that draw you in and comfort that keeps you there.
Proudly and safely display your collectibles in a beautiful curio cabinet. Complete your setting with a coffee table, end table, and lamp. Make this a room where you'll truly enjoy living.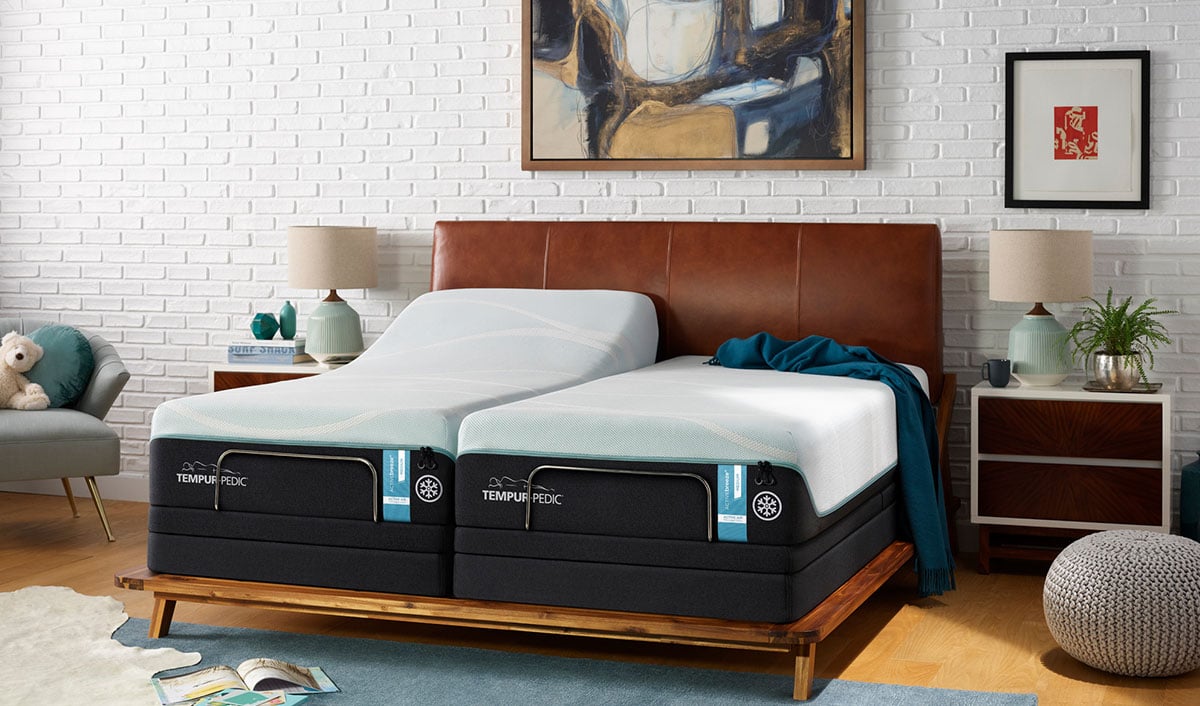 Mattresses & Adjustable Bases
There are few things in life you will use more than your mattress. On average, 1/3 of your time is spent in bed. This means that you'll total over 29,000 hours there over the next 10 years. How do you want those hours to feel?
Read More
You work hard to make your day as productive as possible. Why should your night be any different? Ensuring good sleep is one of the most productive things you can do for your body and mind. It plays a huge role in your energy level, mental sharpness, and stress.
At Reinholt's, we have options from all three Tempur-Sealy brands: Tempur-Pedic, Sealy, Stearns & Foster. Let us walk you through the process of finding the best sleep solution so you wake up feeling rested and ready to take on the other 58,000 hours.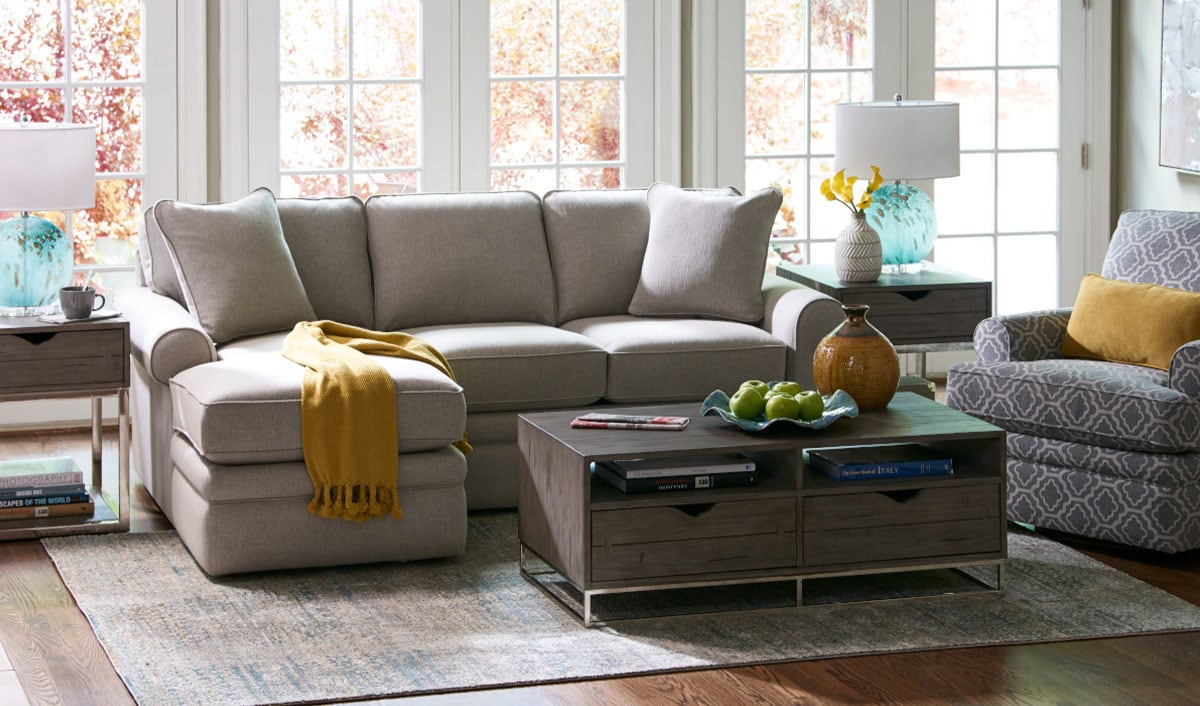 Your favorite old recliner is past its prime, but letting go is hard. It just feels wrong. We need to remember, that chair was once brand new and had to earn your trust. The time has come to take the first step towards making a new favorite seat.
Read More
At Reinholt's, we can walk you through the process of finding furniture you'll love. We'll help you discover the right size, comfort, options (power, swivel, etc.), and cover. While La-Z-Boy is known for the best reclining furniture, that same quality and dependability is also built into each of their stationary pieces – sofas, sectionals, sleepers, and chairs. Whatever you choose, it's safe to say it will soon be the most popular seat in your house.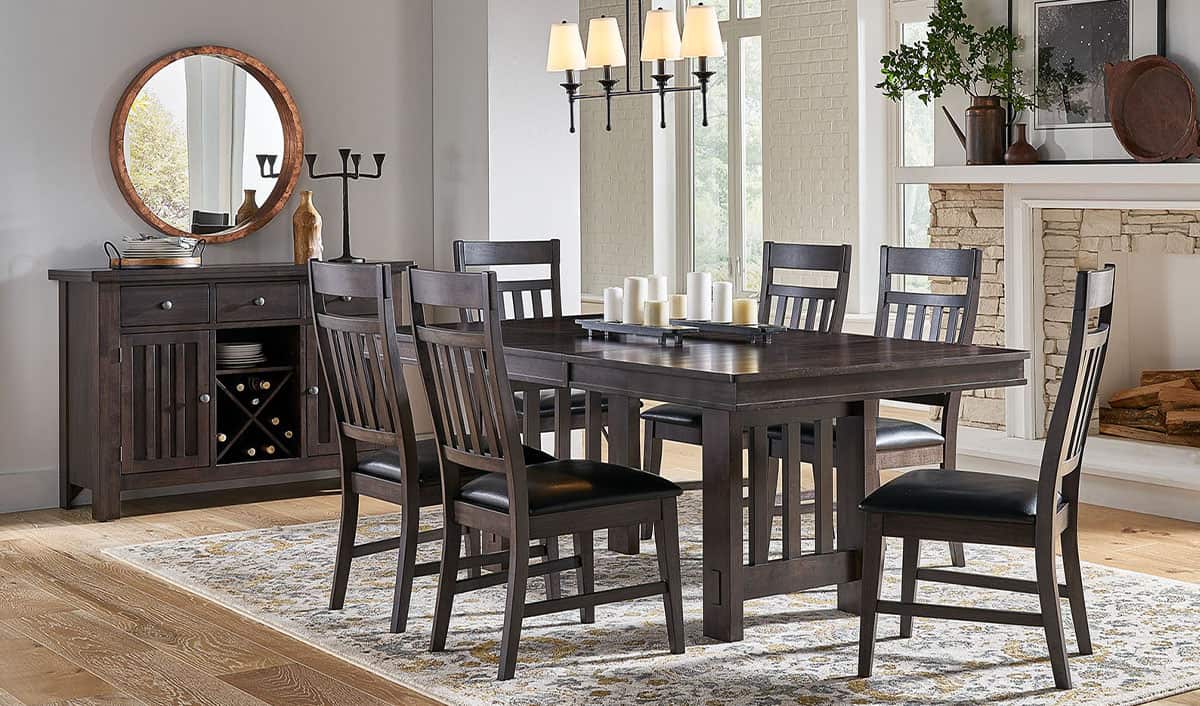 Home is the place you rest and relax, and memories are made in the dining room. It's where the family reconnects over dinner, plays games in the evenings, or makes crafts on the weekends.
Read More
Whether you'd like a little quiet time or want to fill your space with family and friends, we can help create a space that looks and feels perfect. We'll ask questions to get a feel for your needs, then help you choose from our selection of dining room groups, kitchen tables, counter-height sets, drop leaf designs, butterfly leaf options, game tables, pub sets, and more.
We'll be sure you get the right style, finish, and size to make this room its absolute best.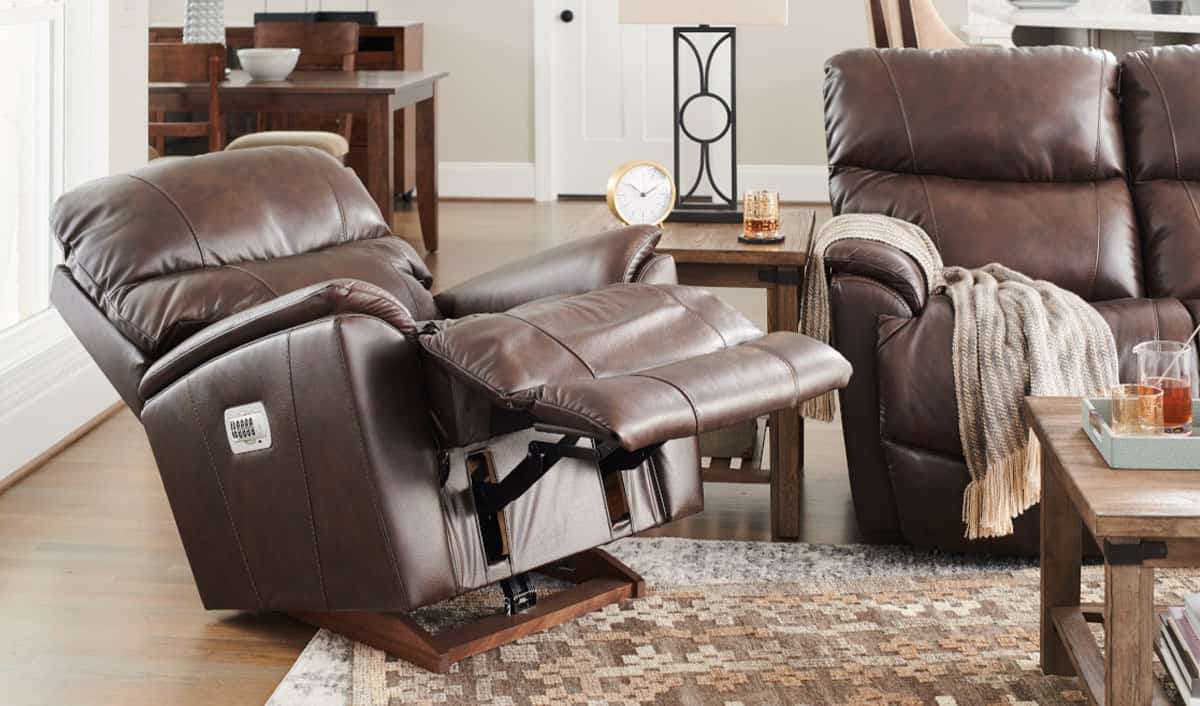 Power Recliners & Lift Chairs
Imagine having comfort at your fingertips. You're sitting in a La-Z-Boy recliner and would like your feet up just a little higher…press a button. Need a little more lumbar support…press a button. More neck support…press a button.
Read More
Adding power is helpful – kind of like having power windows in a car even though crank windows get the same job done. Over the past decade, power options are one of the fastest growing trends in the furniture industry. For some people, power is all about convenience. It gives you ultimate control to get comfortable. For others, power is about independence. When tugging at a handle becomes difficult or pushing the chair back is hard, pressing a button saves a lot of frustration.
For those who might be considering a power chair with lift, it isn't about weakness, it's about independence – you don't have to ask for help getting into or out of the chair, and you won't risk injury by struggling to get out unassisted. Who benefits from a power lift chair? Anyone who deals with balance issues, leg weakness, wrist, ankle, knee, back or shoulder problems.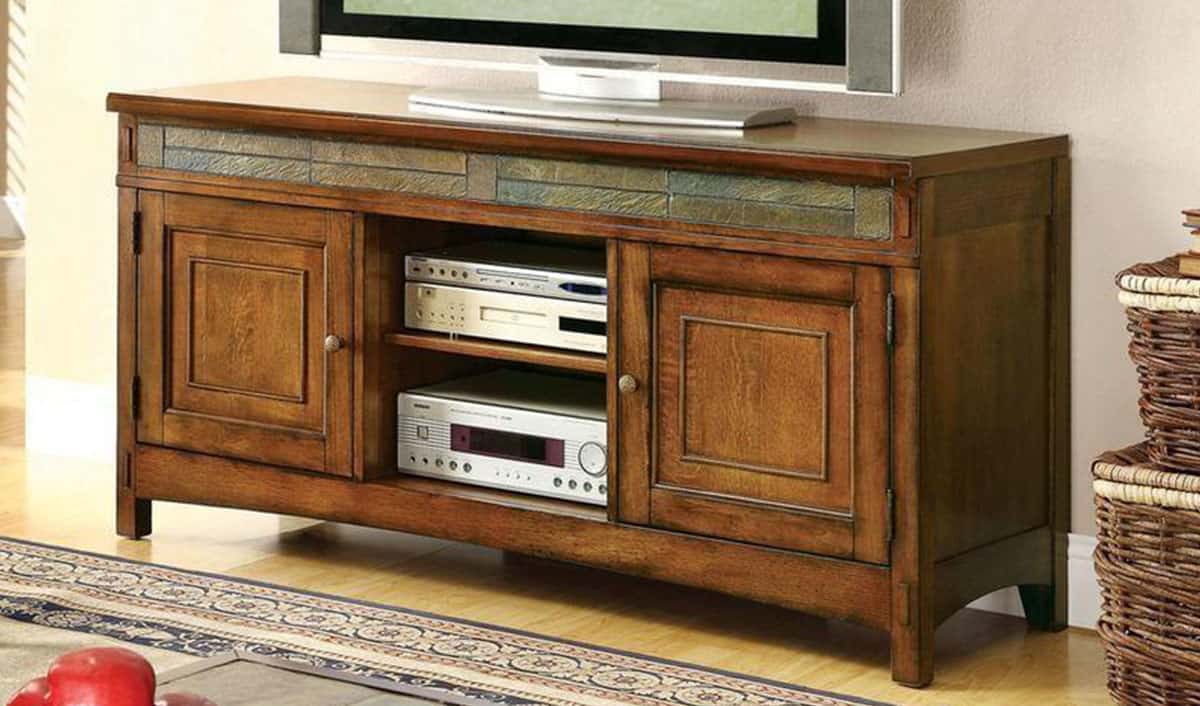 We all love a theater experience, but taking the family out for the night is expensive. Other people can be a distraction and the bathrooms are too far away. We'll help bring the theater to your home!
Read More
These days, we use our televisions to stream movies, play games, and listen to music. They let us connect to the world or totally escape. Whatever you like to do, we can create a space that invites you in and keeps you comfortable. Whether your TV is 27 inches or 10 feet, we have entertainment consoles to house your components and effectively utilize wall space.
Then comes the fun part…where would you like to sit? Have you always wanted theater seating, recliners, or sofas? Are you open to suggestions? Once your room is complete, every night can be family night.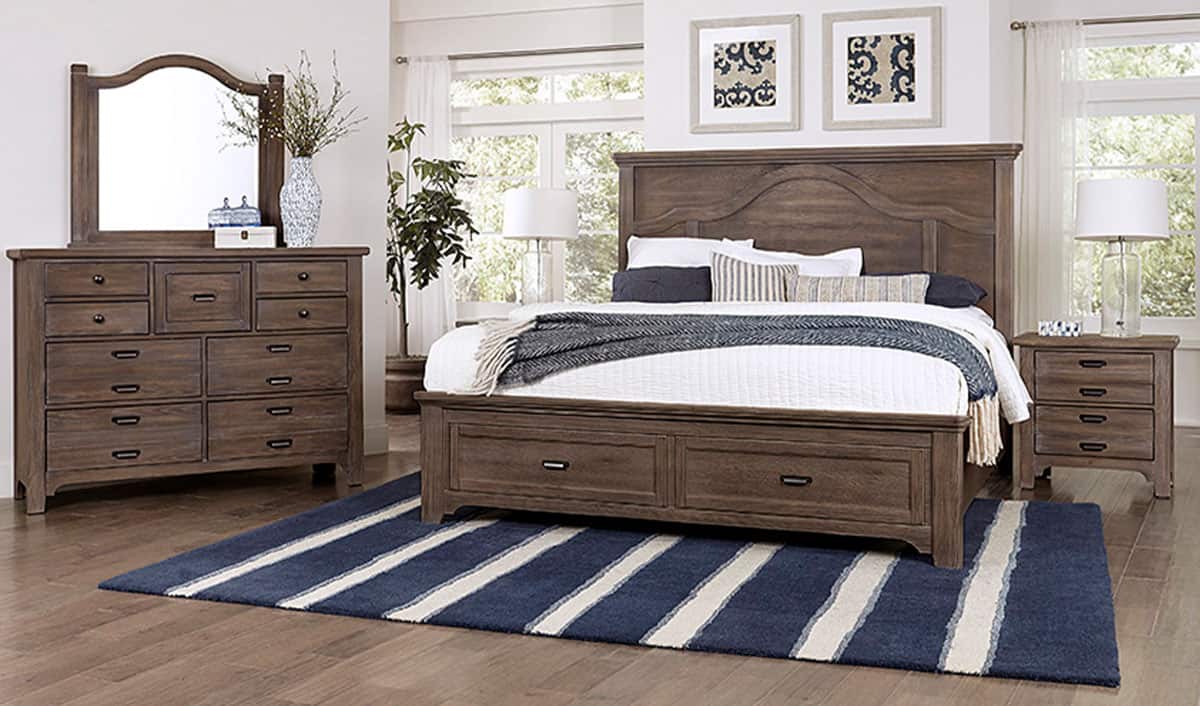 When we were kids, we hated going to our rooms. I'm not tired! I don't want to go to bed! These days, we look forward to getting there early to relax, read a book, watch TV, or flip through our phones.
Read More
All the other rooms in your home are open to everyone. Your bedroom is the only place that is uniquely yours. When you get a chance to retreat, it may be the first time all day that you've had to yourself. It should be whatever you want it to be. If you like formal and fancy, go for it. Country and rustic? Absolutely! When you walk through that door, the feel you've created will help carry you through the night. We can help find the perfect solution.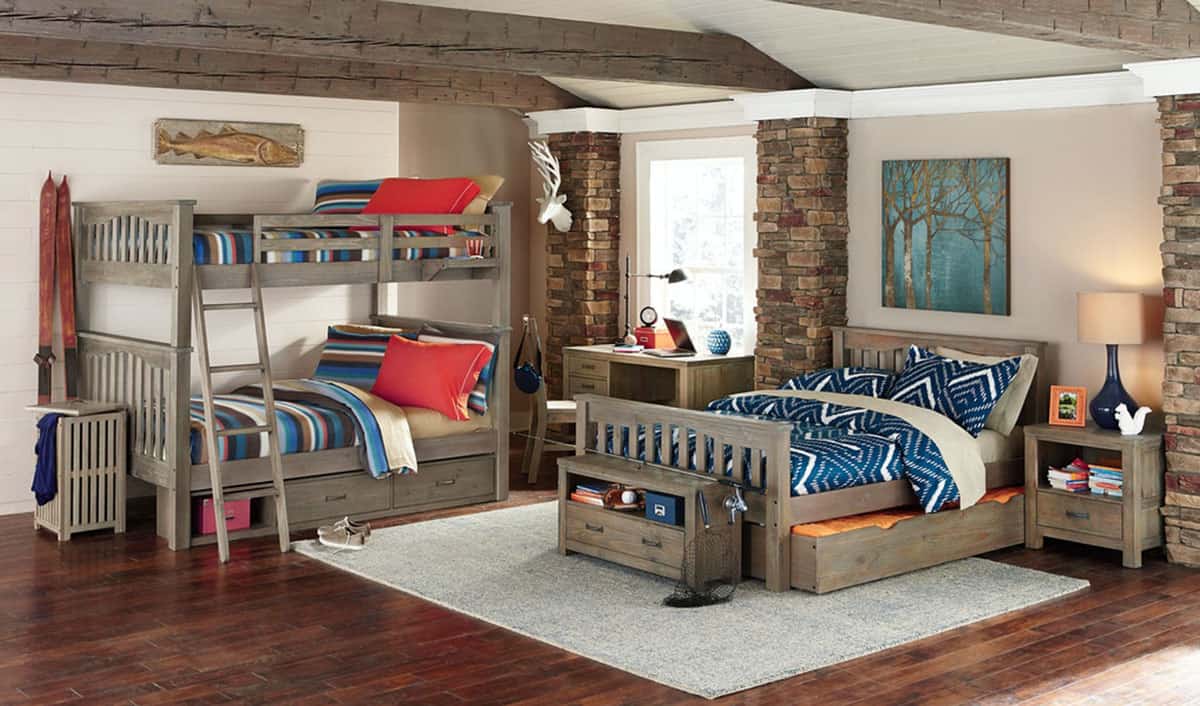 Parents work hard to ensure their kids have all the things they need. One area that can get overlooked is the bedroom. We tend to hang onto old beds, dressers, and chests way beyond their useful years.
Read More
For kids, their rooms are their fortresses. It's where they go so they can play, listen to music, and let their imaginations run wild. Make the most of your child's bedroom with a variety of space-saving choices, including twin beds, bunk beds, loft beds, trundle beds, and daybeds.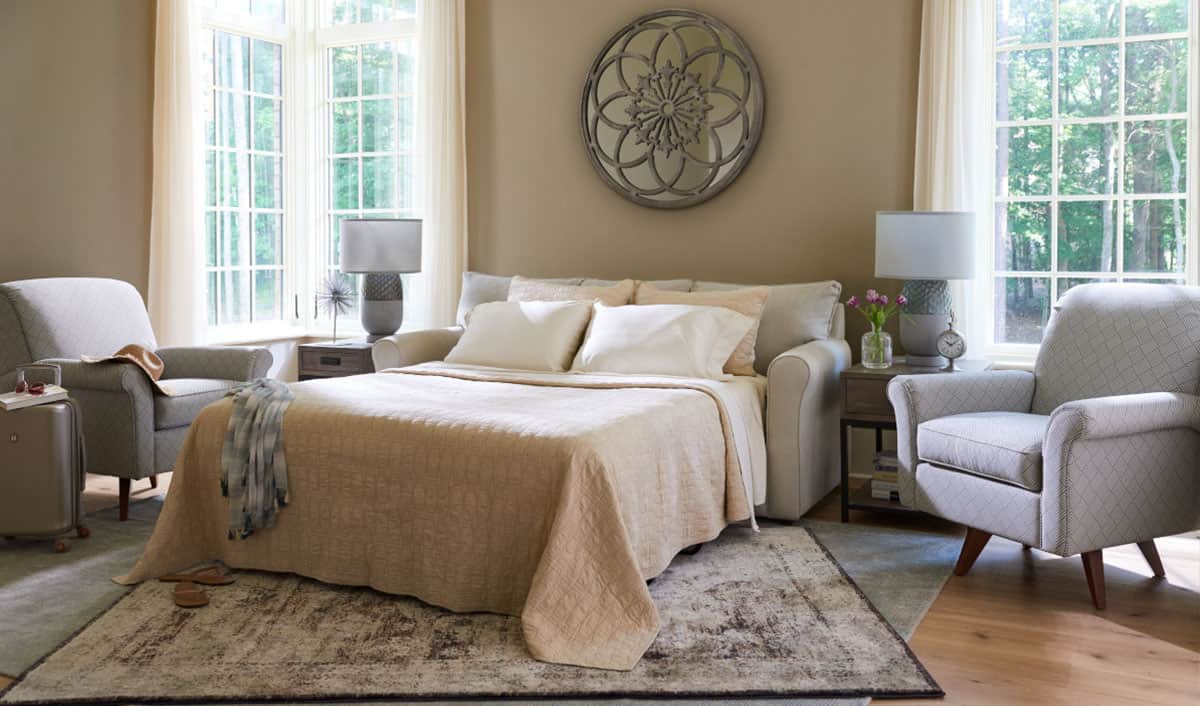 Many families don't have the space to dedicate a whole room to be a spare bedroom. Fortunately, we have popular sleep options that allow you to utilize your living area one way during the day and another at night.
Read More
One of the easiest things you can do is replace your old sofa with a new sofa sleeper. Now, you'll not only have a comfortable place to sit but will also have easy access to a full- or queen-size bed when needed. This is also a quick fix for turning a den into an occasional bedroom. Daybeds are another great way to add sleep space in a small room without having to fill it with a big mattress. They are decorative and can even store a second mattress underneath.
"You won't find better customer service, the selection is great and prices are reasonable! They have the whole package! I love the genuine, down to earth approach and the friendliness! If you have never been to Reinholt's, you need to make it at the top of your list when furniture shopping. I promise you will not be disappointed!"
– Julie T.
"Reinholt's offers so many beautiful options, and colors, and absolutely no pressure to hurry up and decide. The icing on the cake came with the two young men that delivered our Smith Brothers set. Such nice, respectful young men, it was a pleasure having them in our home. "
– Ann G.
"This place is great! We have bought furniture and are getting ready to buy beds and mattresses. The family-owned base is wonderful! And they go out of their way to help and make things work for you! You don't see that anymore! We will be going back for all our needs!"
– Shelley S.
"My wife and I had a wonderful experience purchasing our new recliner sofa with Reinholt's Furniture. This locally-owned store acts like a family, and it clearly shows in the great way they treat their customers. Mike was a great help in figuring out what we wanted since they had so many options. The delivery was excellent and they were able to fit us in the next day."
– Kyle G.
"Wow! Best furniture store ever! Great selection of quality furniture. Very friendly service. These guys can answer all your questions and help you find the perfect piece for your home."
– Keli C.
"They were very friendly, helpful, and accommodating. We love our new chair. I would recommend Reinholt's to anyone looking for new furniture."
– Alison O.
"They are wonderful people, very kind and helpful!! Will never go anywhere else again."
– Tami M.
"Incredibly helpful and kind! Their service won me over!!"
– Amanda B.
"Best response – awesome product – super respectful delivery – took my old, broken furnture away (mine was very old). A+ in every way."
– Cindy H.
Upholstery & Special Orders
Whether you want to change the look of your room, add extra seating or need to replace your favorite old chair, we can help.
While walking through our showroom, you'll be able to sit down and test the comfort of various pieces to be sure the feel is as inviting as the look. From there we'll get to work on picking the perfect fabric options.
Accents & Extras
End tables, curio cabinets, clocks and more.
Find the finishing touches you need to tie each space together.
Furniture & Mattress Care
Now that you've selected something nice for your home, be sure to take care of it the best way possible. We have excellent products that will keep your items looking great for years to come.
Gift Cards
Give the gift of comfort any time of the year.
home is where you
should feel your best.
Your furniture should invite you in - not scare you away.
Get furniture you can count on from a team who won't let you down.