There's a reason everyone compares themselves to La-Z-Boy.
La-Z-Boy is simply the best.
comfort you can depend on.
Quality that lives up to the La-Z-Boy name.
La-Z-Boy furniture is so dependable, you'll be passing it down to your grandchildren. We've been carrying it for decades.
Options for all your needs.
Sofas, recliners, sleepers, sectionals and more! Our experienced team will help you choose the seating that's right for your home and family.
We'll do the heavy lifting.
La-Z-Boys are built to last, which translates to: They're heavy. But, don't worry! We'll deliver your new La-Z-Boy right where you want it, set it up, and take away the piece you're replacing (if you want us to, of course!).
". . . Customer service was awesome. . . Within minutes they helped me find two La-Z-Boy rocker recliners exactly like I wanted. . . I saved a few hundred dollars buying at Reinholt's vs furniture stores in Fort Wayne. They offered FREE delivery but I was able to take both chairs with me after they carefully loaded them into my SUV. If you want fantastic customer service, great selection, and prices you'll love, make the drive to Reinholt's. You won't be disappointed. "
– Bobbi C.
"Keith, Brent, and the rest of the staff are people-oriented and their service is outstanding. They are very knowledgeable about their products and their free delivery and set-ups are great. Great place to do business!!!!!!"
– Dan P.
Come visit us in our showroom and let's talk about your specific goals.
We'll help you create the perfect place to relax.
Individual Chairs and Recliners
We offer La-Z-Boys that fit your personality and mood. Stationary chairs that let you pause and reflect, rockers that move to your rhythm, swivel chairs that give you command of the room, and recliners that let you drift away.
Motion Sofas and Loveseats
If one recliner is good then why not double the fun by adding recliners to your sofa and loveseat? Bring the family together without the usual fighting over the only seat in the house that's comfortable.
Stationary Sofas and Loveseats
The same quality and dependability found in La-Z-Boy's popular recliners are also built into all their stationary sofas and loveseats, as well. Choose from styles that look as good as they feel.
Sectionals and Home Theaters
This is the fun part! We'll help you create a space that is exactly what you need. Whether relaxing, enjoying conversation, or engaging in a movie, you'll look forward to returning here day after day.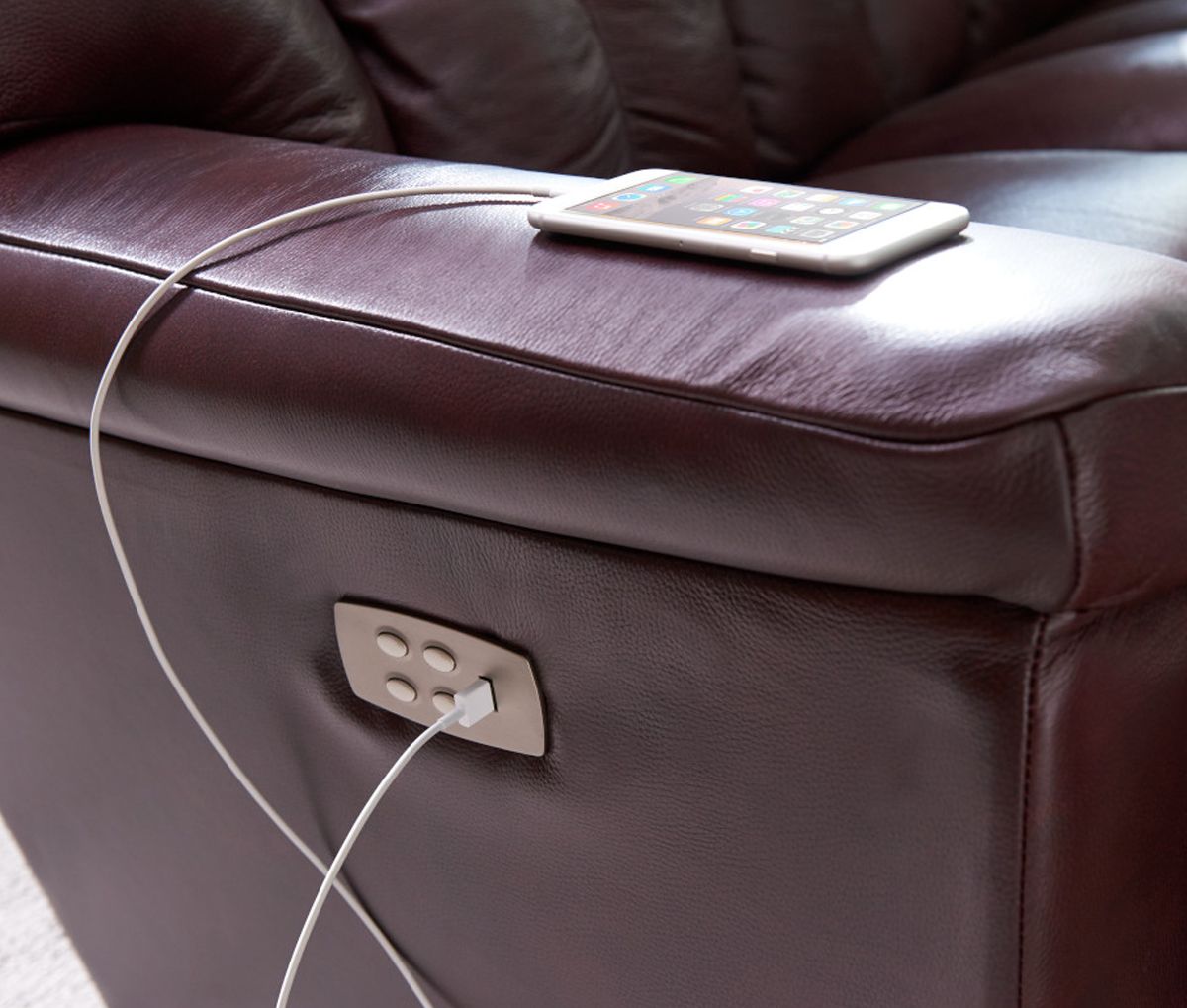 Power Recliners & Lift Chairs
Imagine having comfort at your fingertips. You're sitting in a La-Z-Boy recliner and would like your feet up just a little higher… press a button. Need a little more lumbar support… press a button. More neck support… press a button.
Why is adding power so helpful?
Adding power is helpful – kind of like having power windows in a car even though crank windows get the same job done. Over the past decade, power options are one of the fastest growing trends in the furniture industry. For some people, power is all about convenience. It gives you ultimate control to get comfortable. For others, power is about independence. When tugging at a handle becomes difficult or pushing the chair back is hard, pressing a button saves a lot of frustration.
For those who might be considering a power chair with lift, it isn't about weakness, it's about independence – you don't have to ask for help getting into or out of the chair, and you won't risk injury by struggling to get out unassisted. Who benefits from a power lift chair? Anyone who deals with balance issues, leg weakness, wrist, ankle, knee, back or shoulder problems.
Here's what our happy customers are saying about their new La-Z-Boys.
"Great prices and truly honest staff! Dad got a great deal on a power La-Z-Boy recliner and was very impressed by the professional salesman. Shout out to Mike R!! Keep up the great customer service!! I would recommend shopping here first when looking for furniture of any kind."
– Donnie C.
"The folks at Reinholt's are so friendly and helpful. It is a no-pressure, "how can we help you" kind of place that has not just quality furniture but also quality people. We recently got a new La-Z-Boy couch from Reinholt's. The young guys who delivered the couch and took away our old sofa were just as kind and polite as well as careful with all the needed moving. . ."
– Janine S.
"We are really enjoying the 2 La-Z-Boy recliners that we recently purchased at Reinholt's. Very friendly and helpful staff! You won't find such care and attention to details at the Big Box Stores. We will definitely remember you for any future furniture needs."

– Ryan F. 
home is where you
should feel your best.
Your furniture should invite you in - not scare you away.
Get furniture you can count on from a team who won't let you down.