Furniture that welcomes you home.
Get trustworthy guidance from a team who cares about your comfort.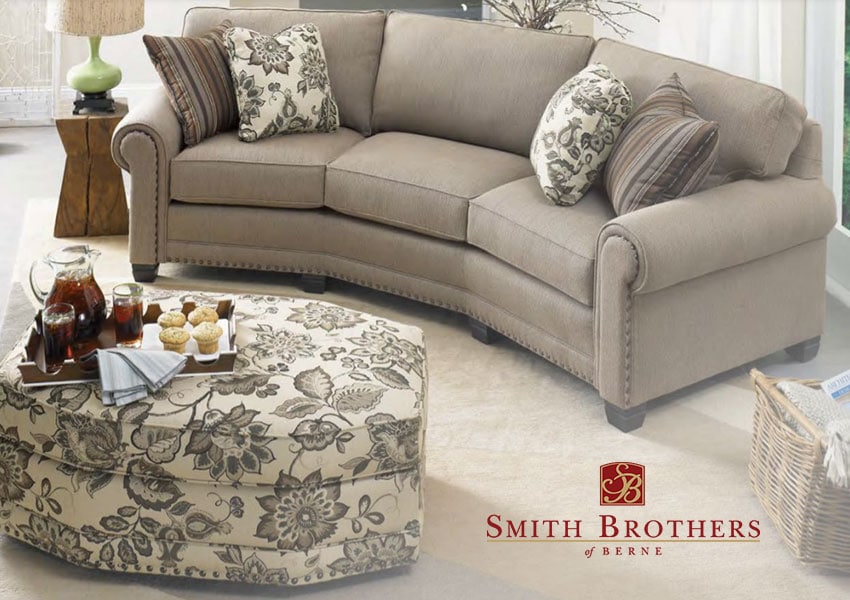 Proven brands that stand the test of time.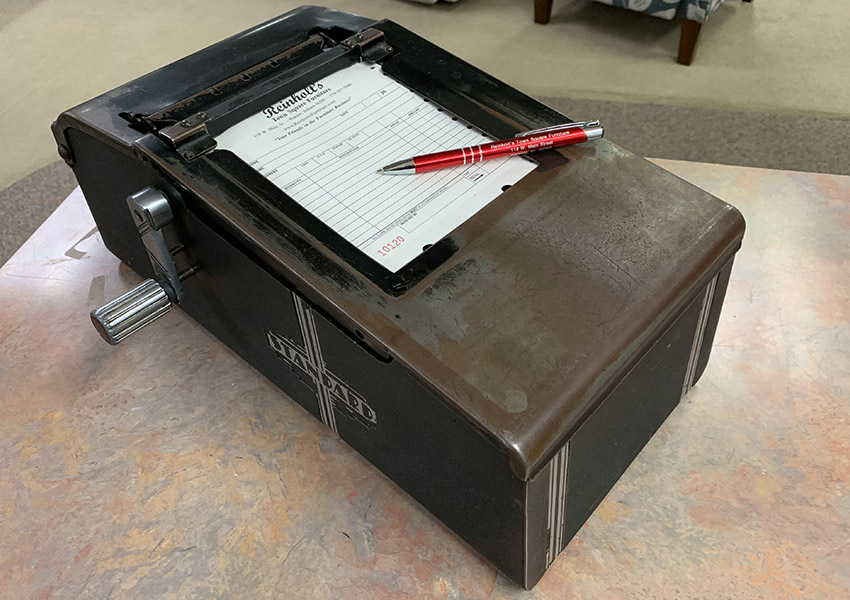 Straightforward, competitive pricing.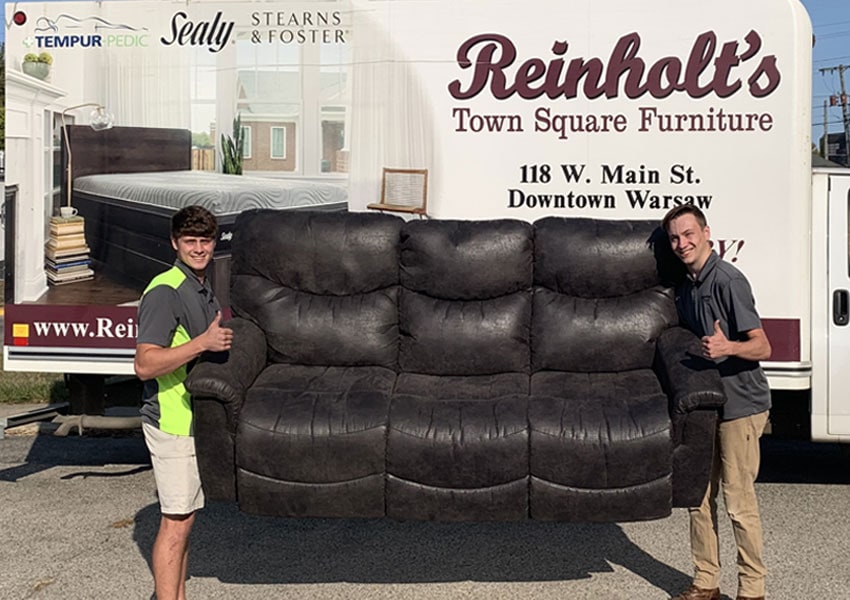 Free delivery, setup, and removal of the piece you're replacing.
Buying new furniture can feel overwhelming.
You start by walking through endless options of style, size, comfort, and color. Everything looks different, yet somehow all blends together. What will hold up to your family or pets? What will you enjoy the longest?
Finally, when you think you've found the perfect piece, you're faced with a pile of offers for extended warranties, financing, and "deals" that require a mathematician to compare.
CHOOSING THE RIGHT FURNITURE SHOULDN'T FEEL SO RISKY.
At Reinholt's Town Square Furniture,
we make furniture shopping easy.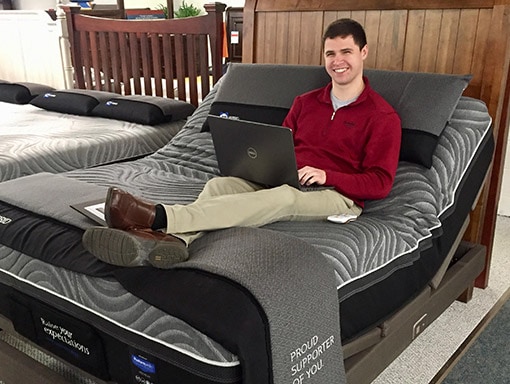 For 86 years, four generations of our family have been serving our neighbors.
That means we know just the right questions to ask to help you:
And complete your home with furniture you love.
Click on a section below to find links to our manufacturers.
Every brand we carry comes with our stamp of approval.
Just as you shop businesses to compare brands and prices, we continually research and monitor manufacturers to find quality and value that meet our standards.
Our goal is to always exceed your expectations, so we only work with trusted companies.
"Top-notch service and quality at this family-owned furniture store. If you're looking for the best furniture buying experience, look no further than Reinholt's Town Square Furniture!"
– Andrew S.
"95% of our home is furnished by Reinholt's. They have always been so helpful, accommodating, and plain amazing. All of the team from the sales to the delivery are so nice. I know we will never shop anywhere else. Thank you Reinholt's."
– Karen B.
"We love Reinholt's. We are always greeted with smiling faces and fresh baked cookies. They take time to listen to your wants and needs. We never feel any pressure. We highly recommend them if you want great quality furniture and exceptional customer service that makes you feel like family."
– Kim W.
"We shopped around stores from Fort Wayne to Warsaw. Not only did we find the best price at Reinholt's, we weren't met at the door by some over-pushy salesman that doesn't care if you get the piece of furniture that best fits what you are looking for as long as they made a sale. Brent really made it easy from the minute I walked in the door to the minute the delivery guys walked out of mine."
– Stacy P.
"Simply put, they are THE BEST! Of course, they carry the best in furniture, but their EXPERIENCE & KNOWLEDGE is what keeps us coming back. Even the delivery guys were VERY PROFESSIONAL. They even asked if there was anything else they could do for me that day. Reinholt's Town Square Furniture goes above & beyond."
– Rick B.
"This furniture store employs the kind of people who are committed to serving you with integrity, positivity and professionalism. Our community is blessed to have them!"
– Michelle W.
"Best service and selection in all of Northern Indiana. I would highly recommend this hometown, family business."
– Jill S.
"Everyone is so friendly and helpful. Excellent quality and beautiful fabric choices. We are very happy with our living room furniture! Thank you!" #ShopLocal
– Gita S.
A simple process that protects your time (and your patience).
Here's how we'll make sure you get furniture that keeps you cozy. PLAN
Feel prepared for your visit.
We invite you to stop in anytime the mood strikes. But, if you're the type who likes to come prepared, we've created a checklist to make your first visit even easier.

VISIT
Get no-pressure guidance.

We'll be as involved in your visit as you'd like and love the opportunity to ask all the right questions to help you narrow your search and get just what you need.

RELAX
Make your home a retreat.

Once you've confidently landed on a choice that's right, Garrett and Seth, our friendly delivery guys, will place your pieces wherever they go in your home, absolutely free.
Thousands of happy customers have found just what they want
Our greatest compliment is that the majority of our business is from returning customers with new goals.
"Our furniture purchases have been perfect. They are great at listening to our needs and helping us choose the pieces that fit our lifestyle. They are proof that small family businesses are still the best way to go. I recommend them to all my friends."
– Renee M.
"Cannot say enough positive things about the family of Reinholt's Furniture. Great products, exceptional help finding what YOU need and the delivery guys are awesome!! Definitely a NO PUSH sales store. This is my go-to furniture store. The best."
– Lisa B.
"Everyone involved in this store is kind, courteous, and knows their stuff. I have purchased from them several times. I am never disappointed with the quality or price of their items. Go see them. They are awesome."

– Kim Z. 
Stop in for a no-pressure visit.
home is where you
should feel your best.
Your furniture should invite you in - not scare you away.
Get furniture you can count on from a team who won't let you down.
12 Critical Do's & Don'ts of Furniture Shopping
We've been shopping the most respected brands of furniture for our customers for decades. Download this guide to find out what's most important when it comes to comfort, durability, and trends that protect your investment.